Your portfolio website is one of the most important things where you can show off your skills or just want new customers to have a look at your previous work. Before you start up Photoshop and start designing, it is very important to do some good research on what you want to accomplish with your portfolio. Just have a quick brainstorm and make a mindmap for yourself. In this article i want to share a couple  of techniques that can help you building or editing your own Portfolio website and reach the goals you want to.
Showcase your best talent
The most important thing for your landing page is to inform the visitor what your website is all about. Is it about cartoons? Create one of your best cartoonish landing pages. Is it all about businesses and professionally then a modern and clean design would fit your landing page. Here is an example of a website that was made to have a professional look over it.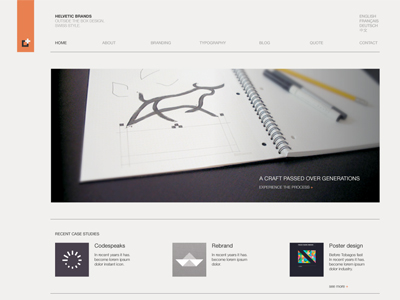 Always make sure you use the colors and style from your brand. If these 2 are combined  in a good way, you can create a great looking website!
The use of new techniques
If you want to give your website a fresh and modern look you can use the newest techniques and scripting languages to create stunning animations and effect. Html5 and Css3 are great examples of these new Options but there is a big downside… Learning these new languages. It is very important that you have enough knowledge about these languages before building your own website with it. If you start without some knowledge, it is possible that you get a lot of errors. We have some great Css3 tutorials if you want to start of with this one!
But overall these new techniques can give you the advantage of looking 'new and refreshing' compared to other designers. Also many of the new options can save you a lot of time! You can create gradients with Css3 and rounded corners, this can save you a great amount of time while developing your website.
Fill up those empty spaces
It is very important that your website has enough content for the visitor to look at. You should be able to notice it if your website is empty and boring, but what are you going to do with that? The best thing to do is to rearrange all of the website elements and make sure that there are no solid empty ones.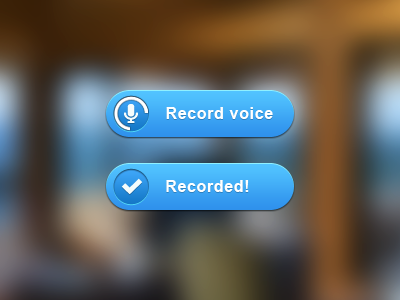 Something that is used a lot these days is the blurry background photo wich can be great for Portfolio websites. This method will replace your entire background with a blurry image, this will make your layouts a lot less boring and look like an adventure where the visitors are headed.
Thanks for reading this post and i hope you can start designing your own great portfolio websites! Have fun.